Modern internal and external decorative concrete flooring – bring your home to life.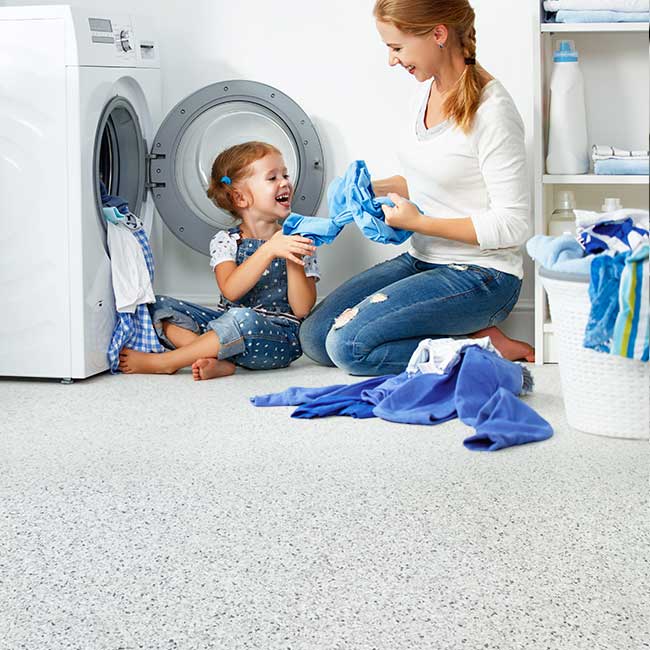 Attractive and durable flooring systems that are hardwearing and long lasting. Choose from a range of colours and finishes. Ideal for many areas inside the home including:
Garage Floor & Rumpus Rooms
Laundries & Kitchens
Bathrooms & Home Gyms
Entrance Areas & Workshops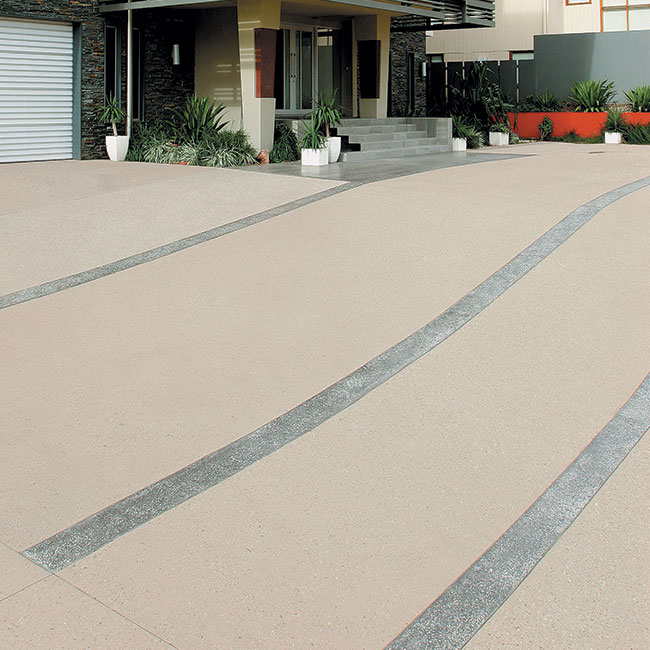 Plain concrete surfaces can be transformed into stylish, hardwearing finishes that range from stylish granite or sandstone look coatings to full colour, stencil patterns and stamping. Ideal for areas around the home including:
Driveways
Patios & Verandahs
Outdoor Entertaining Areas
Pool Surrounds & Pathways
Concrete floors have greater durability and sustainability than any other flooring option. Our extensive range of designer concrete flooring finishes, colours, textures, stains and sealers can be applied in many different ways resulting in an elegant contemporary flooring option that is unique to you. Whether your floor is new or existing, internal or external you will be amazed by what you can achieve with concrete. Don't settle for drab grey concrete – transform it into a stylish colourful statement!